My art training began in Vancouver, B.C. with taking craft and fine art courses at Capilano College in North Vancouver in the mid 1970's and subsequently transferring to the Nova Scotia College of Art and Design in Halifax, N.S.(BFA '82). At present, I reside in Halifax, continuing to paint and create in my studio/Artz Gallery. I exhibit my work locally and nationally while also teaching art classes and workshops part-time.
My current work in painting, while oscillating between representation and abstraction, documents an intuitive inquiry into the forms and processes found in nature. Inspired by ecological, spiritual and psychological perspectives, I am interested in the way nature directs and confirms the spectrum of life displaying pattern and process in unlimited variation in the landscape and the human body/mind.
My work evolves in the studio, beginning with a variety of photographic sources collected locally and in my travels. The photos, while often manipulated in the printing process, give me some direction, depict an idea or create a mood but are often abandoned to work more intuitively. I use a variety of layering and scraping techniques, dripping and thickly painted surfaces, trying to establish a pictorial equivalent to my emotional reaction to my subject.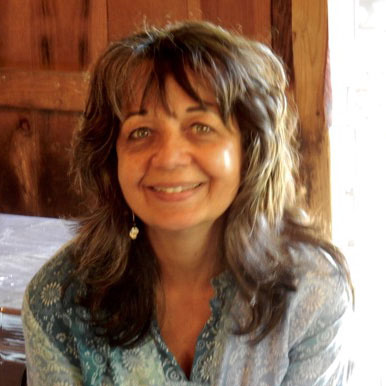 Phone: (902) 425 6063
E-mail: